Love is all around us and comes in many shapes and sizes. We feel it in the endless hours we invest in our passions. We share it in the words we speak to close a phone call deal. And we show it with the cute emojis we type to our friends. Additionally, it's shared subconsciously and consciously in many moments of our lives with family. So, every February there's an entire day devoted to this four letter word. Find the perfect words to use in your personalized Valentine's Day card and show the recipient how much you care.
Top Trending Valentine's Day Cards & Stickers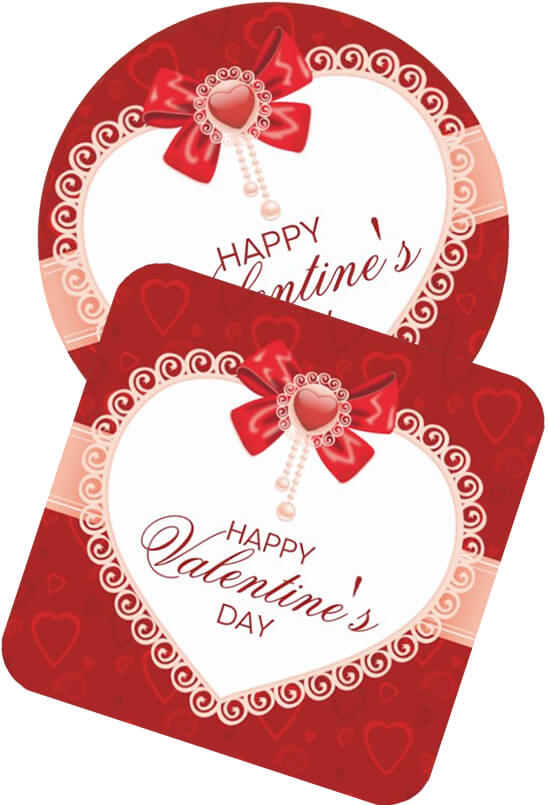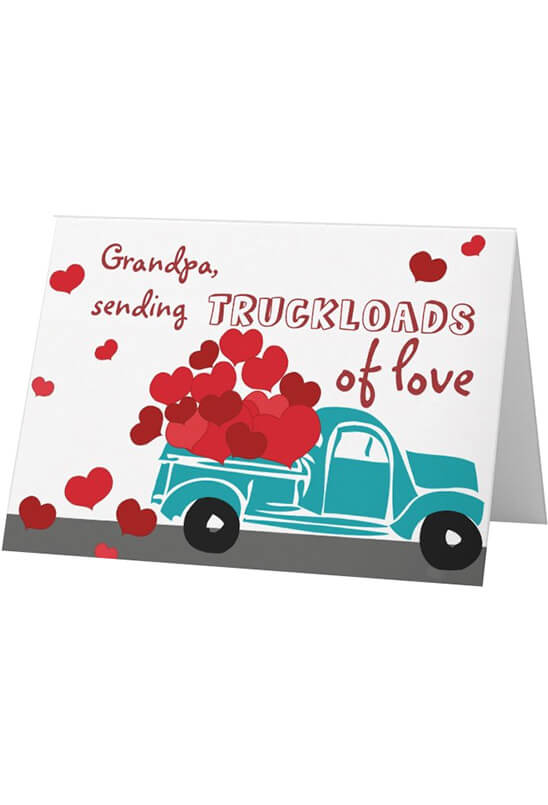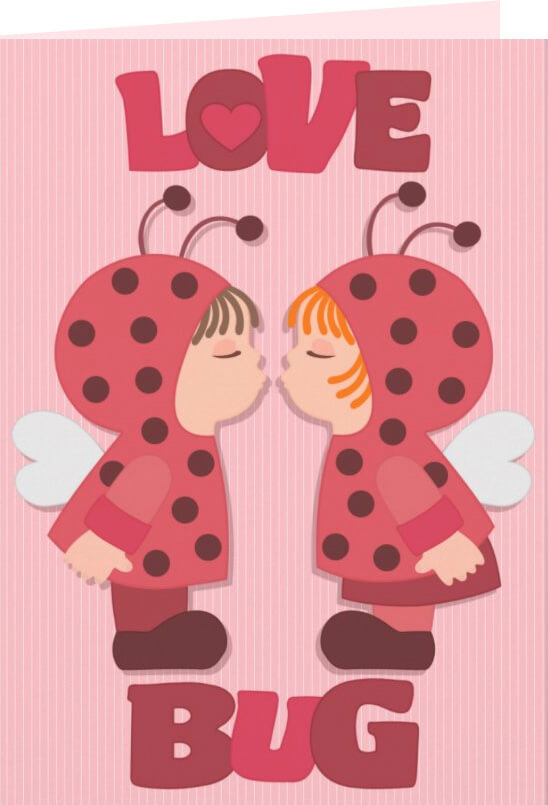 What To Write In A Valentine's Day Card
In honor of Valentine's Day people give Valentine's Day gifts and write love notes inside personal greeting cards. While we express our feels throughout the year, on Valentine's Day, it seems difficult. So, the best way to start your message is to first think about the person you are writing to.
Think about how that special person impacts your life to communicate your message this Valentine's Day. Whether it's how they make you feel or always being there for you. Messages don't have to be lengthy. Simply writing a short heartfelt message expressing your love for the person you're writing to works well. You can also include small and thoughtful gifts that will make your Valentine feel even more special.
Check out the 5 steps below that will help you create the ideal Valentine's Day cards:

Address your Valentine. The first thing to do is address the card to your recipient. And make sure your opening words reflects the relationship with whom you are writing to. Keep it simple, sweet and short.

Say Happy Holiday to your recipient. The standard and simple 'Happy Valentine's Day' phrase is sufficient in most cases. And for romantic relationships, it could be something like 'I'm Yours'.

Use an inspiring Valentine's Day quote. It's ok to borrow quotes from your favorite authors. Valentine's Day quotes can be very heartwarming additions to your greeting cards. Plus, they go great with a box of chocolates.

Write a message from the heart. When writing your message, make sure it sounds sincere. You can also add little personalized touches like hand drawn hearts or other scribbles to show how much you care.

Sign your card with love. End your Valentine's Day message with the tone you started off with. So, your closing should be loving and kind, just like at the beginning. And remember, it doesn't have to be lengthy.
Whether you're creating a note for a partner, a friend or family member, make sure it's genuine. And our collection of Valentine's Day quotes will be helpful in getting you started. Also, you can add a little special comment like 'Totally Yours' with these Happy Valentine's Day quotes.
Funny Valentine's Day Quotes
Given the current state of affairs for our country, we can all use a bit of humor. Plus, if your Valentine appreciates a good laugh, add a funny Valentine's Day quote to your message. These quotes are meant to be fun-loving and good humor.
If I could change the alphabet, I would put U and I together.

There is no one I'd rather lie in bed and look at my phone next to.

Do you have a Band-Aid? Because I skinned my knee when I fell for you.

You're the peanut butter to my jelly.
Happy Valentine's Quotes For Anyone
For years, notable figures, famous poets and authors have been trying to completely express the meaning of love. But sometimes words fail us and when it does, just borrow these Happy Valentine's quotes. Not only will they make that special someone feel loved, but also show you care.
This fire that we call Loving is too strong for human minds. But just right for human souls.

We love because he first loved us.

Anyone can be passionate, but it takes real love to be silly.

Each time you love, do it as deeply as if it were forever.
You may also enjoy reading: Why You Need Balance In Graphic Design