There's no greater sense of completion that implementing inspiring office wall art ideas for your new space. Wall art offers you a way to incorporate a little of yourself into your workspace.
However, choosing the correct wall decor is key for setting a complementary work tone. And of course you want a productive space. Whether you select a message theme or something emotional, there's plenty office wall art ideas out there.
Below you're find 4 inspiring office wall art ideas that offers unique personal and professional expression.
Shop Trending Categories
In addition to having a positive impact, thoughtfully decorated offices can also effect your overall mood. In fact, people tend to spend longer hours in an office that's comfortable with great light and personal touches.
Regardless of your interior design style, there's always room for personalized office accessories.
1. Inspiring Office Wall Industrial Art Ideas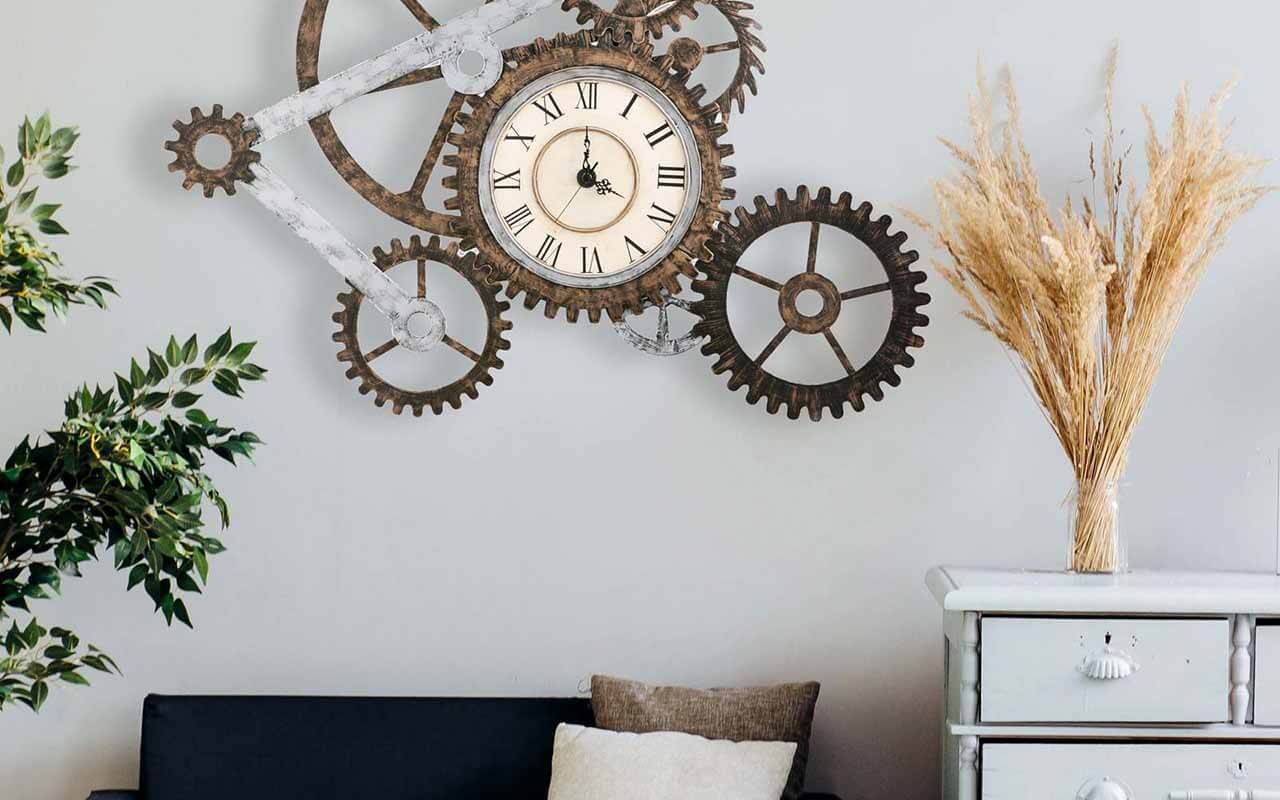 Source: Decorated Life
Industrial wall decor is bold and beautiful. This rustic clock is the ideal wall art for this office. The weathered furniture coupled with themed throw pillows really brings this overall decor together.
2. Framed Wall Art Gallery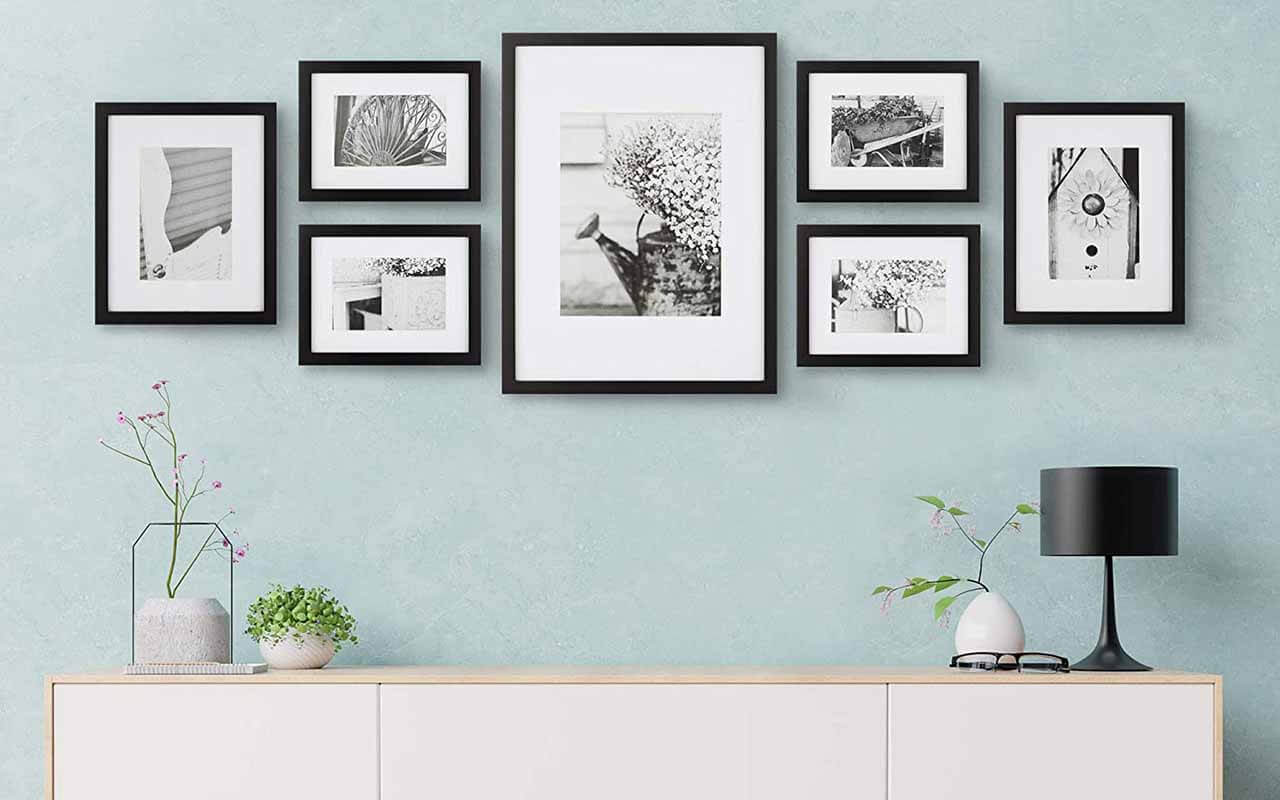 Display photos of the places and people that enrich your life. But do it in a stylish set of matching frames and make the collection a work of art. You can use this set of 7 simple frames to display photos cities you've visited, family, friends, and more.
3. Canvas Wall Decor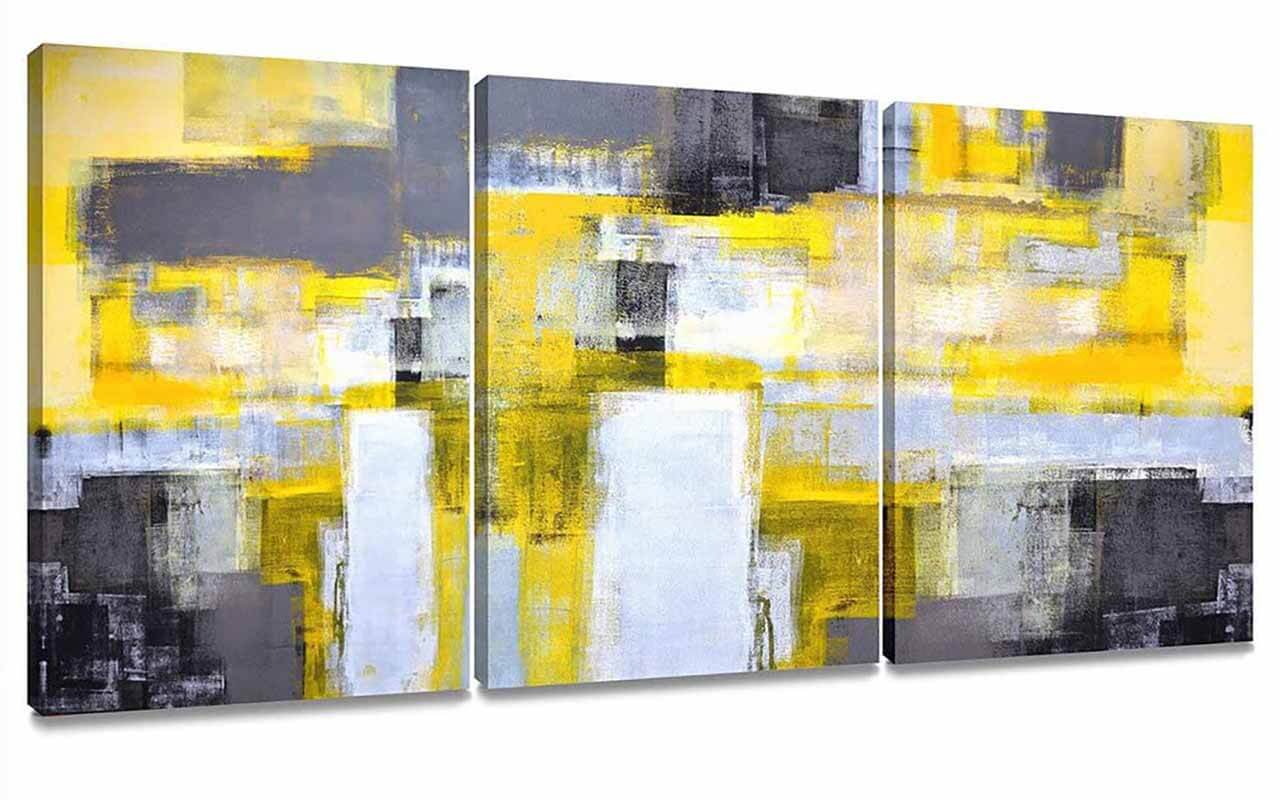 Canvas wall decor adds color and visual interest to your wall. Not only can you avoid having lots of photos, but they add drama and style to an otherwise ordinary wall. Additionally canvas wall art adds depth to a wall which can really enhance the look of your space.
4. Inspiring or Motivational Words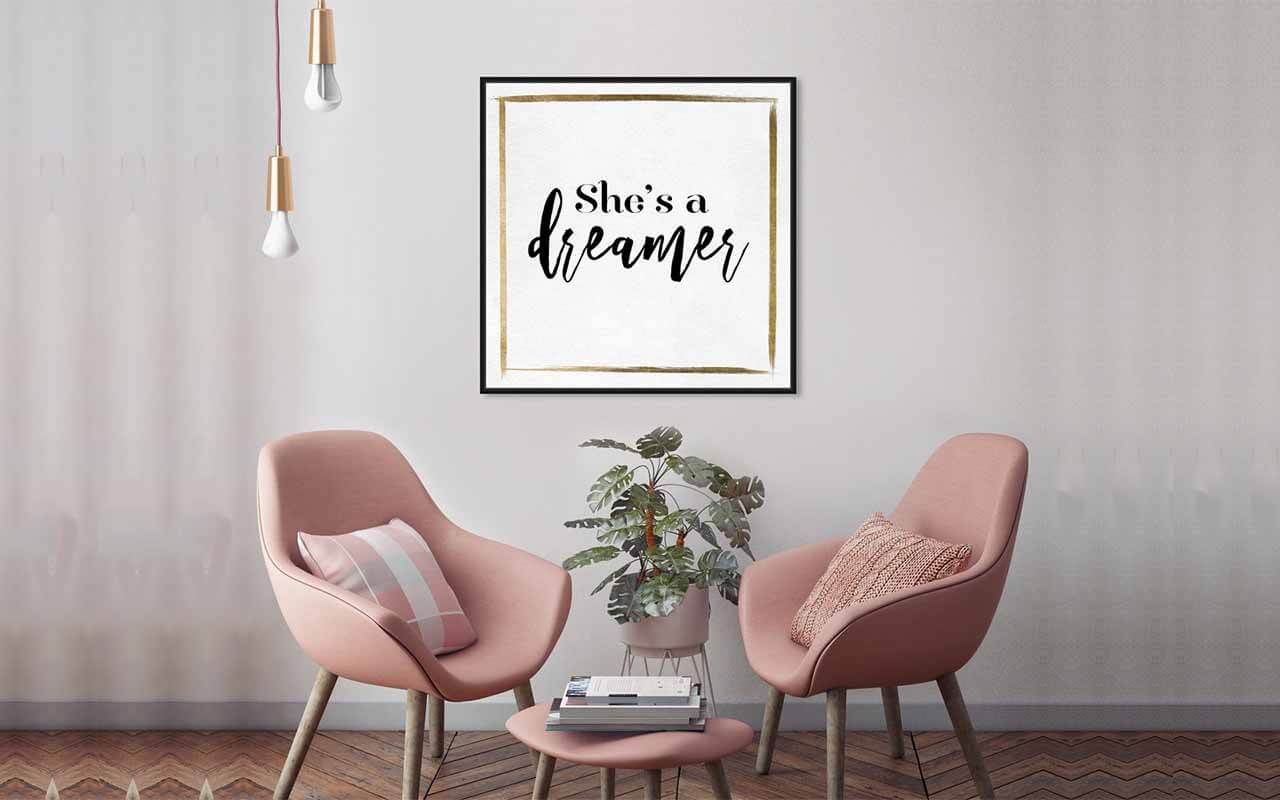 In essence, art doesn't have to be something created or painted. In fact, simply placing words on a blank wall or in a frame becomes a form of art. And when the words inspires the reader or form meaningful phrases, they become a masterpiece.
You may also enjoy reading: The Best Gift ideas For Parents They'll Love