Nothing makes your social media posts stand out more than professional social media graphics. For visually engaging content, use our social media post design templates.
Professional social media graphics put your products and services in a distinctive spotlight. Social media post design templates are focused on showing off individual products, from t-shirts and hats to invitations and stationery.
Product templates can also show off the product in various scenarios, such as a person wearing a t-shirt. So, you can easily ramp up your social campaigns by adding beautifully designed graphics.
Whether using Instagram, Pinterest, Twitter or Facebook, make sure you have high-quality graphics for accurate product display. That way people can get a good idea of what your products look like in real life.
Advantages Of Using Professional Social Media Graphics
Unleash the potential of your social media post with design templates to ensure all eyes are on you. Using our stunning designs, you can capture the attention of viewers and keep them engaged. From pre-made templates to completely customized designs, the opportunities are unlimited when it comes to creating visuals for social media posts.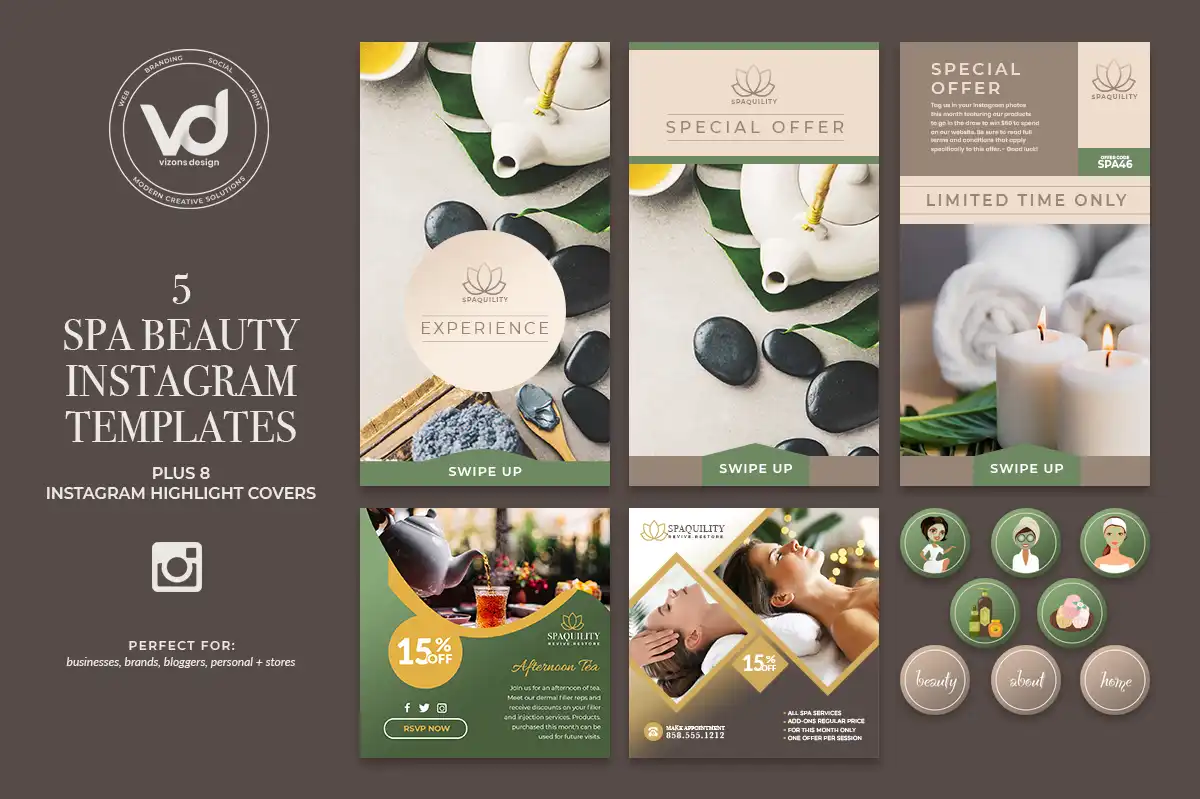 Social media templates can also help save you time and effort. Thus, freeing up resources and allowing you to create multiple visuals in a fraction of the time. And since our templates are completely customizable, they're perfect for meeting ever-changing social media.
You can even make quick adjustments and changes without worrying about the quality of your designs. Vizons Design offer a variety of templates for social media to choose from. Consequently, enabling you to create professional level graphics for marketing with ease.
The Role Of Social Media Post Templates In Creating A Cohesive Design
Professional social media graphics are powerful resources for making visuals shine. And when it comes to social media marketing, templates can really take design to the next level. The design templates created by Vizons Design offer accessible options and visuals provide a perfect foundation for cohesiveness.
With the help of templates, creating and scaling designs across multiple channels is made easy. And even maintaining them over time becomes possible in a visually consistent way.
In conclusion, design templates are a great way to add a visual element to your social media marketing. With product templates, you can create professional looking visuals that wow your audience. And effective communicate the message of your brand.