Being able to marry the one you love is a big deal. It's very exciting news that you want everyone to know about. But you don't want to just shout it from the rooftops. There's a better way. A wedding announcement, of course!
So, what is the proper wedding announcement etiquette and how do you get them out? There are many ways to them out and etiquette for doing so. For instance, newspaper wedding announcement etiquette or post on social media. Plus, you can use the traditional mailing service. Whichever way you choose, sending personalized wedding announcement cards is a great way to let people know you found 'the one'.
Shop Trending Categories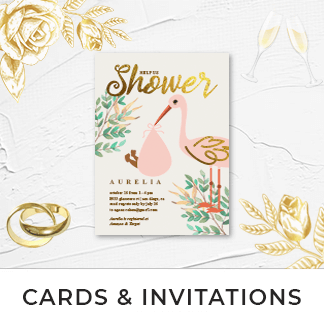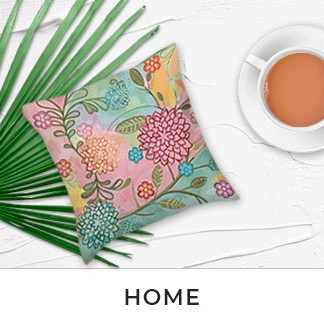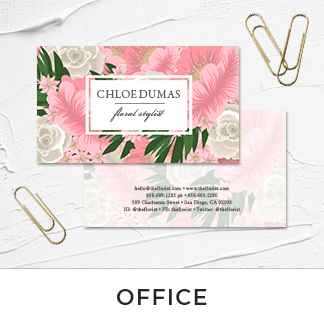 Scroll through our quick guide or jump to a section that interest you:
Our wedding announcement etiquette quick guide answers questions like 'where to announce your wedding', and wedding announcement etiquette wording. We'll also provide examples and wedding announcement templates. After all, we're here to help you let your loved ones know that you tied the knot. So, whether you're having a traditional wedding or an elopement, scroll down to learn more.
Wedding Announcement Wording Examples
Following are examples of proper wording for wedding announcement cards for parents hosting, as well as casual and forming weddings.
Wedding Announcement Card Wording For Parents Hosting
Mr. and Mrs. Reginald Alston
Have the Pleasure of announcing
The marriage of their daughter
Regina Alston
to
Darren Pierce
on
Saturday, the Fifteen of June
Two Thousand and Twenty
San Diego, California
Wedding Announcement Card Wording For Formal Weddings
Jasmine Duncan
and
Alexander Riverina
are pleased to announce
Their Marriage
Saturday, the Fourteenth of August
Two Thousand and Twenty
San Diego, California
Wedding Announcement Card Wording For Casual Weddings
Just Married
06.10.20
Jordan & Jerome Allister
Malibu, CA
Wedding Announcement Templates
Wedding announcement templates are great to use because you can get matching styles for your wedding stationery suite. Plus, our customizable and stylish wedding announcements cards allows couples to be consistent with their wedding theme.
Given these points, your wedding announcement card should exhibit the same theme as other elements in your wedding stationery suite. But couples are free to go the direction that works best for them. Below are a few wedding announcement templates that you can explore.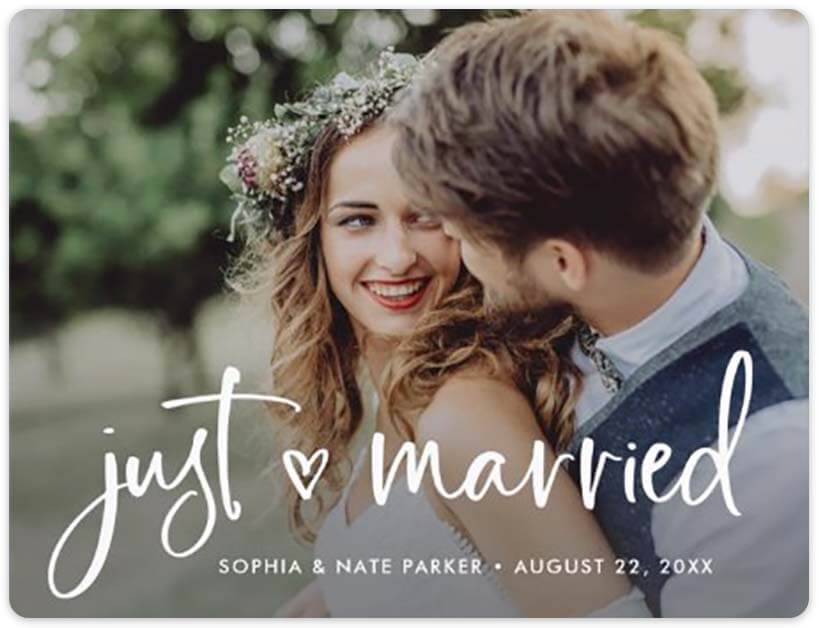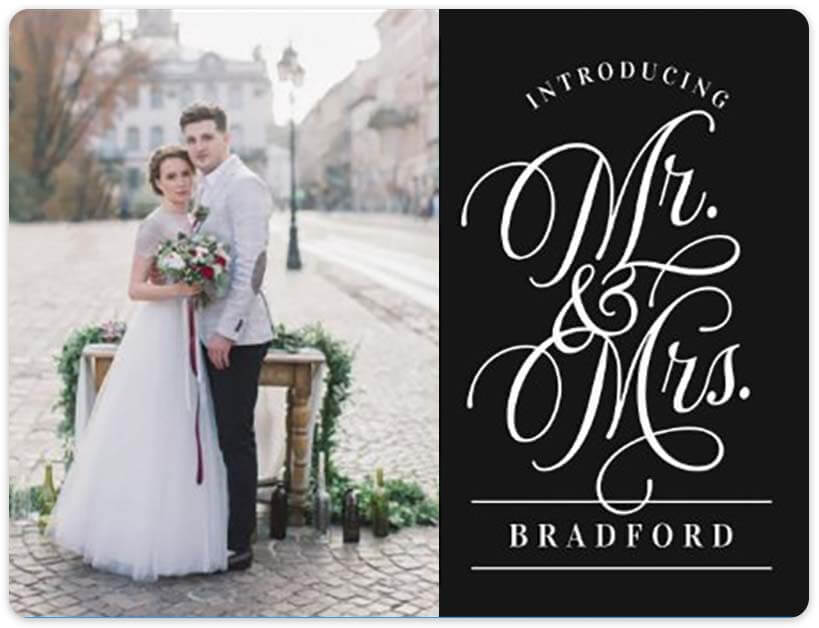 Newspaper and Social Media Wedding Announcement Etiquette
In addition to newspaper wedding announcement etiquette, you can also announce your wedding via post on social media. Besides, we're living in a digital age and believe it or not, some guests may expect a Facebook post. Ultimately, where to announce your wedding is a decision for the couple.
What To Include In A Newspaper Wedding Announcement
A newspaper wedding announcement is the traditional way to share your good news with everyone. This announcement can include the following information:
A brief history of how you met.
The name of your parents and grandparents.
Bride and groom's education and degrees.
Your occupations.
Where you plan to live.
The name of the officiant.
Ceremony and receptionist venue locations.
Your honeymoon destination.
What To Include In A Facebook Wedding Announcement
Obviously, sharing a posting about your wedding when parents are not aware is not ideal. But it is casual way to share an update with your network. Because it's a casual method, a Facebook wedding announcement doesn't have to be made the day after the wedding. Consequently, you can wait for your official photos from the wedding photographer to post alongside your announcement.
How To Address Wedding Announcement Cards
Now that you have a few templates and your wedding announcement cards designed, use these tips to prepare the envelopes.
Recipient. Consider who you're sending a wedding announcement card to. It may not be wise or feasible to send to non-attendees or people you couldn't invite.
Return Address. The address for the wedding invitations could be the bride, groom, or parent's house. But the return address for a wedding announcement card should be the couple's new home address.
You may also enjoy reading: Father's Day Cards Ideas