For Valentine's Day, there is no shortage of gift ideas for everyone. From Valentine's Day gift for him, her, and kids, you're likely to find ideas they will treasure. This is no longer a day just for sweethearts. Instead, it's an occasion to let those around you feel the love. And this include spouses, girlfriends, boyfriends, grandparents, BFFs, and kids.
In fact, kids often put a lot of effort into their Valentine's Day gift ideas for classmates. They make unique Valentine's Day DIY cards and many other crafts. While some kids want everything to be pink and red, others prefer to be more subtle.
Regardless of the recipient, these days, Valentine's Day goes beyond the traditional teddy bears. Although teddy bears and love letters are still romantic, there are countless ways to say 'Will You Be Mine'.
Besides, thinking outside the box and going above and beyond is much more romantic. With this in mind, we've put together our top 5 Valentine's Day gift ideas. Below you'll discover the traditional ways as well as unique to get your Valentine to say 'yes' to being yours.
Shop Trending Categories
Valentine's Day Gift Ideas For 2022
Even though it may be tempting, don't give her that same old cheap box of chocolates this year. Instead, opt for something totally unexpected. After all, it's a time to pull out all the stops for the woman you love most.
Despite being delicious and beautiful, heart-shaped chocolates and flowers, sorry to say, just seems lazy. On the other hand, giving her or him something totally unique makes you a star. Without further ado, here are 5 uncommon and common ways to say 'Be My Valentine'.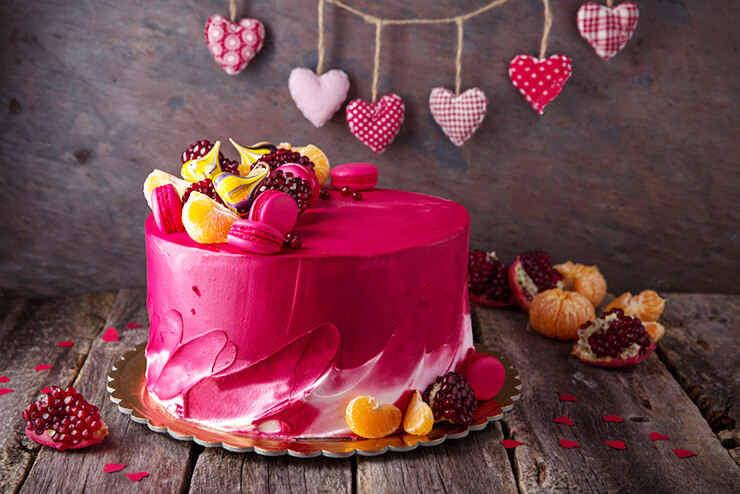 Bake Her or Him Something Sweet
Put some effort and yourself into your gift for him or her this year. Instead of buying beautifully designed desserts, make it yourself! Truffles, cakes, and candy made with your own personalized touch.
Now that's a gift that not only fill their heart, but also their stomach. And yes, you CAN to do it. Pull out your grandmother's recipes or use one of the thousands online.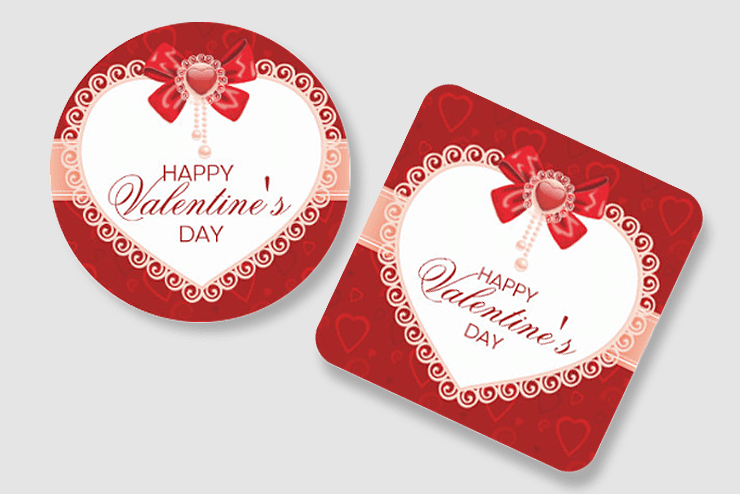 Give Her or Him Something Sticky
Give them something that sticks around for a while like elegant Valentine's Day stickers. Available in various shapes, you can personalize the message specific to them. You can even choose an expedited delivery date to ensure they arrive on time.
But the best part is that every time they look at it they'll feel the love from you. Not to mention, they'll think you made these stickers yourself!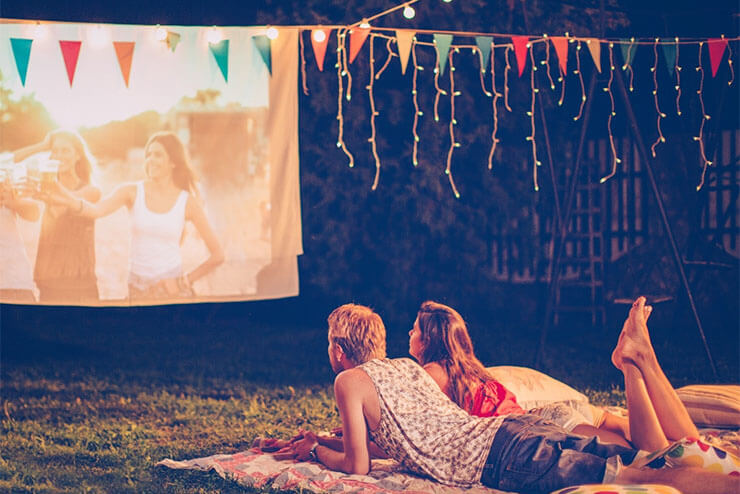 Produce Your Own Movie
These days, smartphones have all sorts of built-in functions to make just about anything. But if yours doesn't, you can always download an app. Use your phone to create your very own love story or romantic comedy.
Since you only need a camera and maybe some editing software, it'll be easy to pull this off. And did we mention that iPhones have iMovie editing software already included?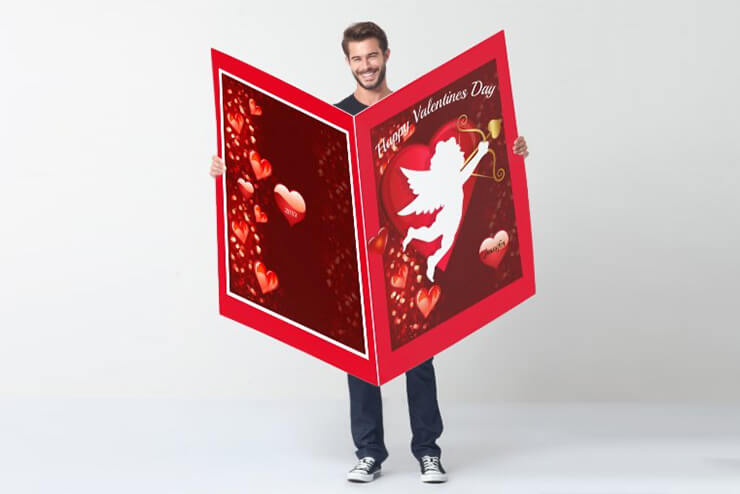 Create A BIG Valentine's Day Card
Making a big splash is another great Valentine's Day gift idea. So, be loud and creative with a BIG Valentine's Day card. And you can even personalize it with the ideal message for your recipient.
They will also be excited to see such a large package come in the mail for them. You can find the entire collection of giant cards on Zazzle.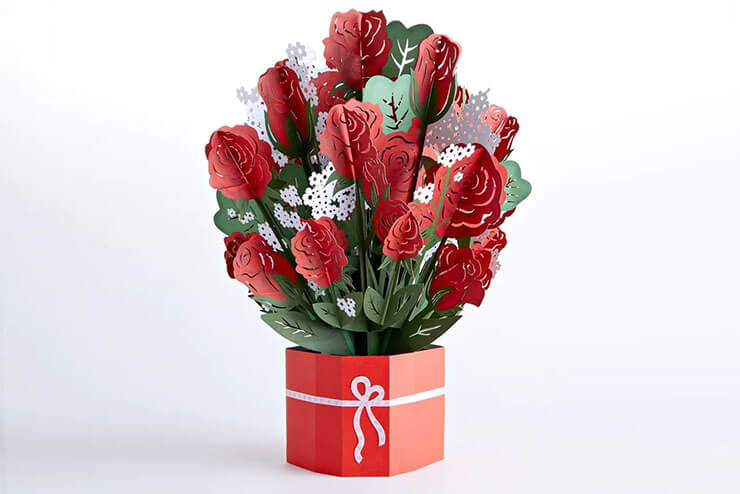 Give Them A Beautiful Bouquet Of Flowers
If you're giving flowers, make sure they are unique which shows you put thought into your gift. And a good place to look for uncommon flower bouquets is Lovepop. Instead of being the traditional flowers, these are made of paper.
In addition to beautiful arrangements, your recipient can enjoy them for a lifetime. Add a pop-up card to your order to complete your gift.
You may also enjoy reading: Different Types Of Photo Printed Cards