If you haven't enacted your back to school gift ideas for students and teachers, you'll running behind. Students and teachers are headed back to school this year after a year off from the normal classroom setting.
While most students will attend in-person classes, some will continue with a hybrid model. Either way, students and teachers will need to stock up on school supplies. And the best back to school gift ideas for students, including personalized gifts, makes returning to learning feel more special.
Our personalized back to school supplies, including kids' backpacks and kids' lunch boxes are ideal gift ideas for students. In addition to being a fun way to prepare for the new year, they also keep kids connected to home.
Shop Trending Categories
Back To School Gifts For Students
Also on the back to school list this year are gifts for teachers. They deserve so much credit for educating our kids despite the split between remote school, hybrid classes, and in-person learning.
For teachers, we recommend personalized office gifts and custom thank you gifts. But these are just a few examples that show how much you appreciate their dedication and hard work. This quick list of back to school gifts for students and teachers include personalized gifts and school supplies.
Kids' Backpacks and Lunchboxes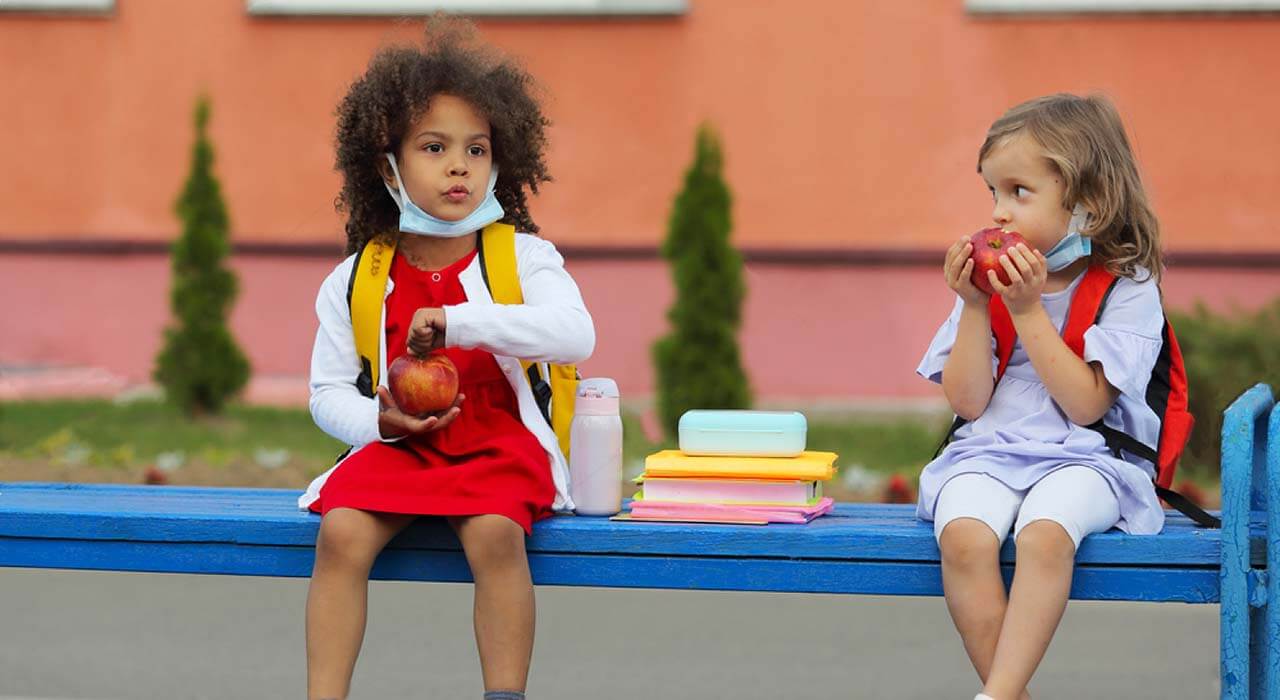 Personalized back to school supplies are so unforgettable, we hope hope they never wind up in the lost-and-found. But if they do, they'll be easy to find because they'll have your kids' name or even their photos on them. Of course, you can also add their initials, monogram and other identification art.
While backpacks can be customized for girls or boys, you can also find gender neutral ones as well. Ultimately, you can choose designs that highlight kids' interests and hobbies. For example, moon and stars for kids who are in to exploring space or astronomy. Or find gift inspiration from kids' passions like princess heart backpacks or rainbow backpacks.
Personalized Back To School Supplies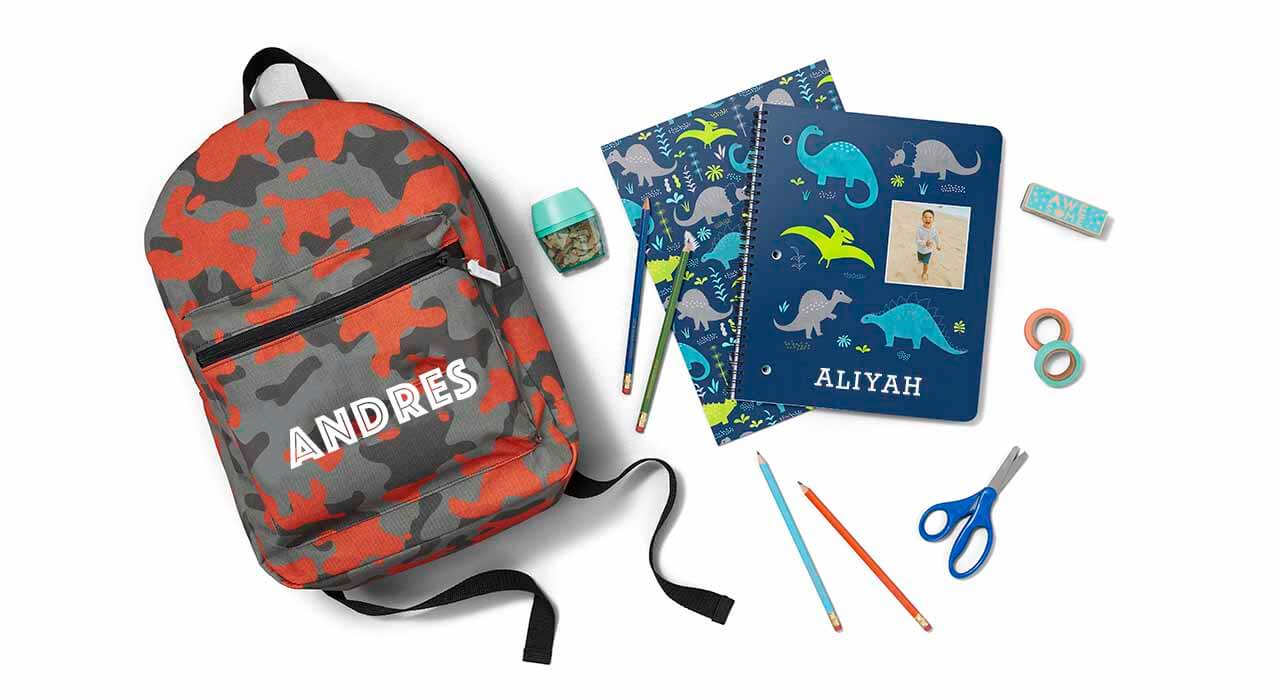 For just about every kid, personalized back to school supplies are the most fun. At Vizons Design, you can create awesome customizable school supplies products kids that motivate kids to learn. For instance, 1-subject notebooks with pockets to store loose papers.
Notebooks can also be coordinated with lunchboxes, personalized water bottles, and backpacks if you choose. Or you can simply coordinate them with kids folders. Match all of your kids' back to school supplies, or select different notebook designs as back to school gifts for students.
Back To School Gifts For Teachers
Our school teachers deserve big thanks and props for all of the work they do for our kids. So, show your appreciation for your kids' teacher by making teacher gifts that will be uniquely theirs.
Although things can easily go missing in a classroom setting, you can minimize misplaced items by personalizing them. Thus, if your child's teacher's supplies display their name or other unique identifiers, it likely they won't wonder off.
Excellent back to school gifts for teachers include notebooks, monthly planners, calendars, and notepads. After all teachers do a lot of writing in addition to keeping your child's subjects organized.
You may also enjoy reading: 4 Traditional Housewarming Gift Ideas