There are several different types of notebooks and some people even call journals notebooks. Even though spiral are the most common types of notebooks, adults seem to prefer both journals and spiral.
However, students are the biggest users of notebooks. They are inexpensive for both students and parents to buy for school supplies. Of course, they are available in a range of sizes containing up to 200 sheets of paper.
Shop Trending Categories
Different Types of Notebooks and Journals
Notebooks, as well as journals are available with lined paper. Given that their covers are most often thin cardboard makes them ideal for an awesome cover design. When you decide you need a notebook, you might find yourself a bit confused with the wide selection.
But keep in mind the purpose you want to use it for generally dictates which type of notebook to buy. So, let's explore the different types of notebooks and journals.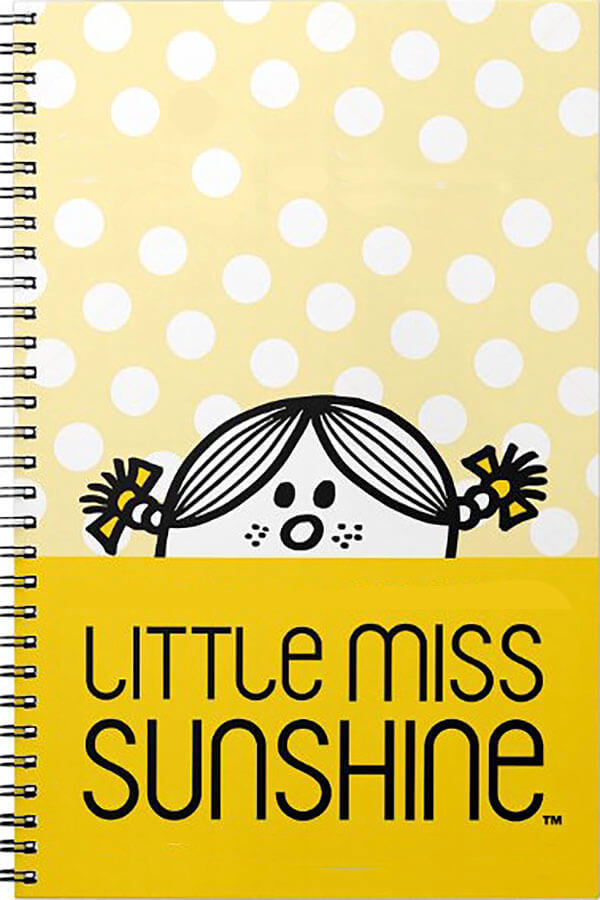 Spiral Notebooks
This cute Little Miss Sunshine Peeking Over Name Notebook is a great example of an awesome notebook cover design.
The name spiral kind of makes you think the notebook has mystical powers or something. In fact, spiral refers to the type of binding that holds the paper and cover together. Usually, they are three-hole punched with a wire bound. And the pages are typically perforated for easy tearing out.
They almost always contain lined paper with a college or wide rule. Although there are many different sizes and types of spiral notebooks, 8 1/2 by 11 inches is the most common size.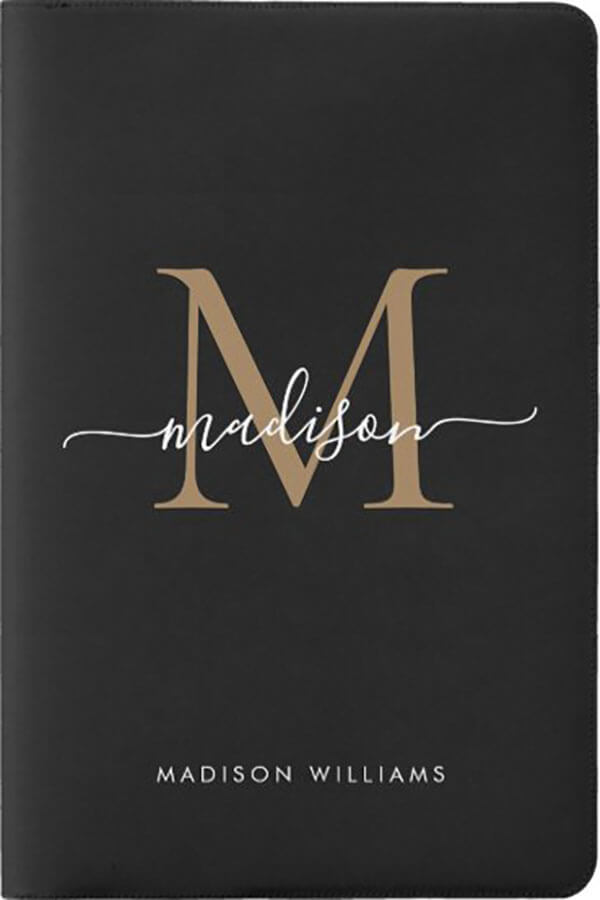 Composition Journals
Compositions are one of the different types of notebooks that looks like a journal. They are a bit sturdier and the cover is made with thicker cardboard. Additionally, how the paper is attached is different also. The pages are actually sewn and then bound like a book.
Unlike the spiral notebook, composition notebooks do not have perforated paper. So, this is one of the different types of notebooks and journals that you write or draw in for keepsake. You know? Poems, your deepest thoughts – things you plan to hold on to for a few years.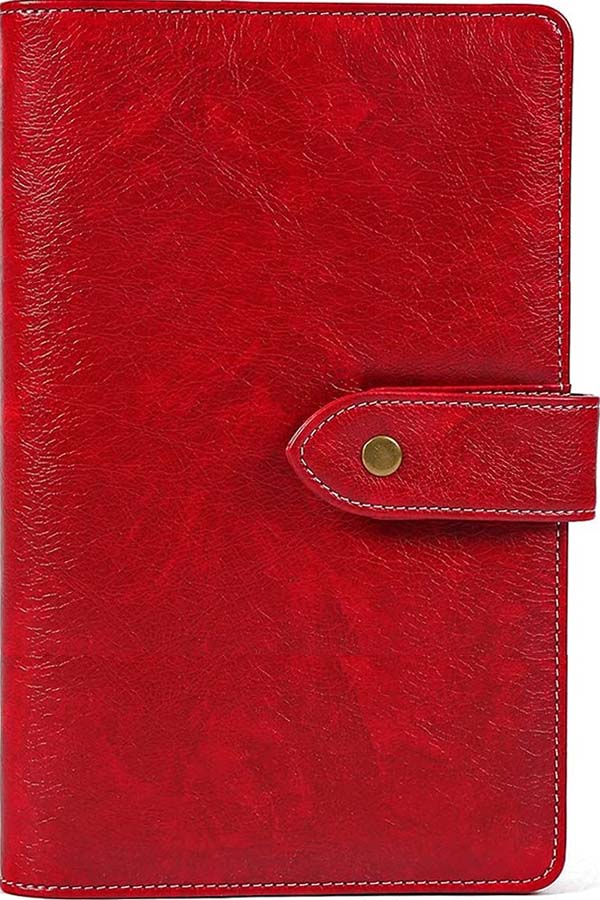 Notebooks For Business
Notebooks for business tend to be more sophisticated in design and features. In essence, they are organizers that help you stay on track with meetings, goals and other business tasks. They have also been referred to as daily planners. Most notebooks in this category are made with either faux or genuine leather.
The special features of business notebooks includes dividers, calendars, pockets and other features. And the more high-end business notebooks also includes a calculator. Not only do they work for professionals, but they're also invaluable to university level students.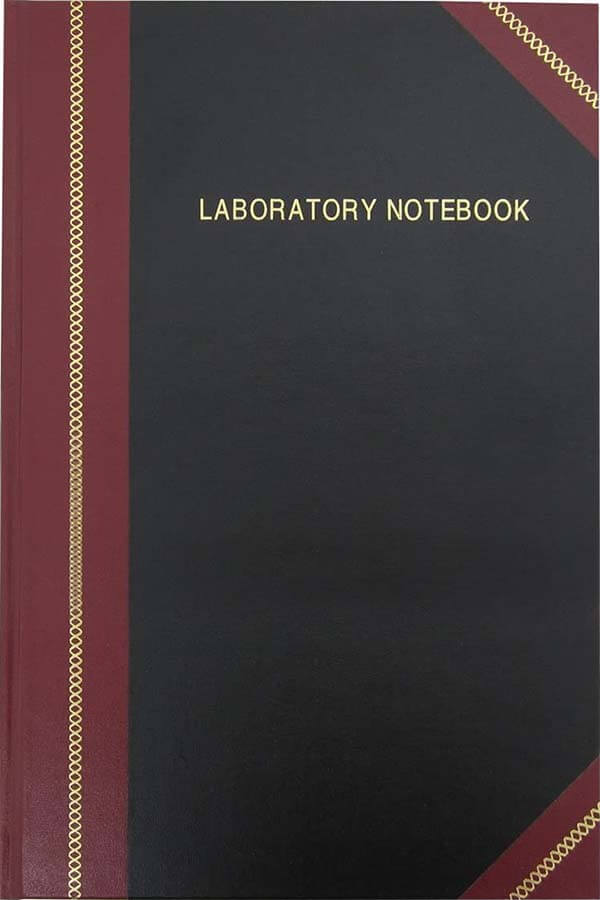 Lab or Scientific Notebook
Lab or scientific notebooks are also different types of notebooks than the ones a student uses. For example, they usually contain graph paper instead of lined paper like the spiral notebooks. Plus, they have two sections for documenting dates, project numbers, or other pertinent data.
These scientific notebooks are ideal for scientists to keep track of their project's progress. In addition to the aforementioned features, the covers are hard bound versus soft like other notebooks. Due to their sturdiness and unique features, scientific notebooks can cost over $20.

You may also enjoy reading: Best Home Decor Customizable Products