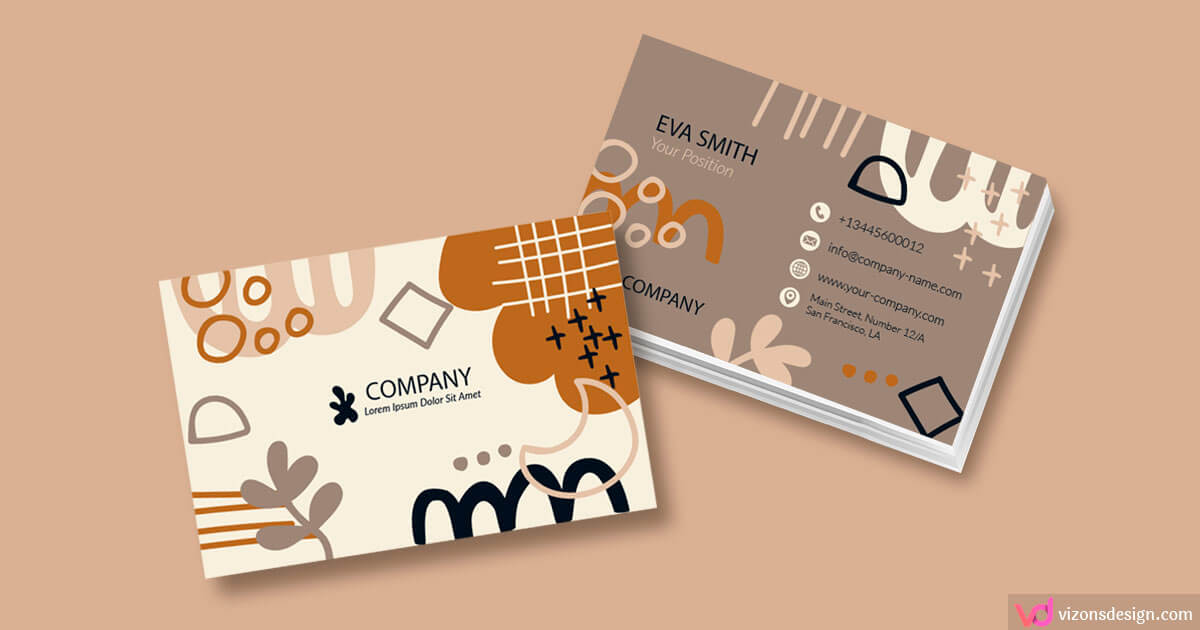 Although the QR code (quick response code) was invented in 1994, people are coming up with new ideas for business cards. Once scanned with a tablet or smartphone, these black and white boxes direct users to a web page of the creator's choice.
However, are they being used differently today than they were a few years ago? For instance, can they be augmented any further to include different information?
Well, there's actually more than one way to scan a card or rather, it's the unique data that's included in it. QR codes were already convenient and easy to use. Not only that, but they also sped up the process of providing contact information for business people who used them.
QR Code Ideas For Business Cards
As a result of its convenience, QR codes ideas such as linking to a particular action from business cards are even more useful. If you're interested in enhancing the interactivity of your business cards, read on for our top recommendations for QR code usage!
01.

Google May Locations

If your business is tucked away between two buildings, you may be experiencing problems getting people to your location. With a QR code that links to preset map coordinates, you can easily guide prospective customers to your premises. Albeit there are several different web mapping platforms available, Google Maps is the most popular.
02.

Social Media and Websites

Linking to social media accounts or websites is still a valid use of a QR code. In fact, websites were one of the first usage for linking the QR code. If you want to cover all your bases, group your pages together via Linktree, and then make that your QR code. This is one of the more clever QR code ideas for business cards that effectively make your QR business card target multiple URLs.
03.

Appointment Scheduling

For therapists, salons, clinics, and more, getting a person to book an appointment is key in the customer journey. While appointments can be booked over the phone or via email, these methods are often tedious. Instead, have the QR code link to your appointment calendar that shows available dates and times. Doing so allows the prospects to assign their own slots. Then you can always follow up with a phone call or email to add a personal touch.
04.

Price Lists

It's always a good practice to be clear and transparent about the cost of your products and services. You can easily attach price lists and other materials to your business via a QR code. That way when you change the prices on the page being linked to, the QR code always goes to that updated page.
05.

Promotions

Have you created campaigns but don't see much customer engagement? To boost your campaign, use a promotion in the QR code that offers a unique discount or promo code. These days, people tend to choose experiences over products. As such, you need to provide an easy and full way for them to feel involved. And granting them access to an otherwise unavailable freebie or discount makes them feel like they're pare of an exclusive club.
06.

Real Estate

Even if you have a very impressive show house, when people don't get to see it, you don't get offers. To ensure that your best photos are send, you can use a QR code on your business card that goes to a specific page on your site. Of course, you should keep this page updated with your new houses for sale. Then, for the specific house showing, your flyers and signs could include a QR code that goes to a virtual tour of that property.

As we've proved above, business cards still have plenty of life in them, despite being hundreds of years old! And QR codes aren't the only way to make clever use of your cards.

You may also enjoy reading: Standard vs. Rounded Corner Business Cards